Verknüpfung während Import erstellen
Hallo,
ich bin neu in das Thema gekommen. Sorry falls meine Aufgabenstellung bereits öfters hier besprochen wurde, trotz optomanueller Suche und Suchmaschine komme ich aber zu keiner Lösung und bitte dahier hier untertänigst um Unterstützung.
Ich habe unter Kontakte -> Organisation meine Kunden gepflegt.
Ich habe unter Andere -> Service meine Services gepflegt (zB. Bereitschaft, und im Feld SYS-ID steht eine eindeutige Nummer)
Ich habe ein CSV File in welchem beide Informationen stehen (Service pro Kundenname). Diese Verknüpfung möchte ich mittels Import herstellen.
Mein File ist so aufgebaut, inkl. Überschrift:
Kundenname;Adresse;PLZ;Ort;Materialnummer;Servicebezeichnung
Musterkunde; MusterStrasse 47;4711;MusterOrt;47110815;MusterService - Name
Mein Import ist so konfiguriert: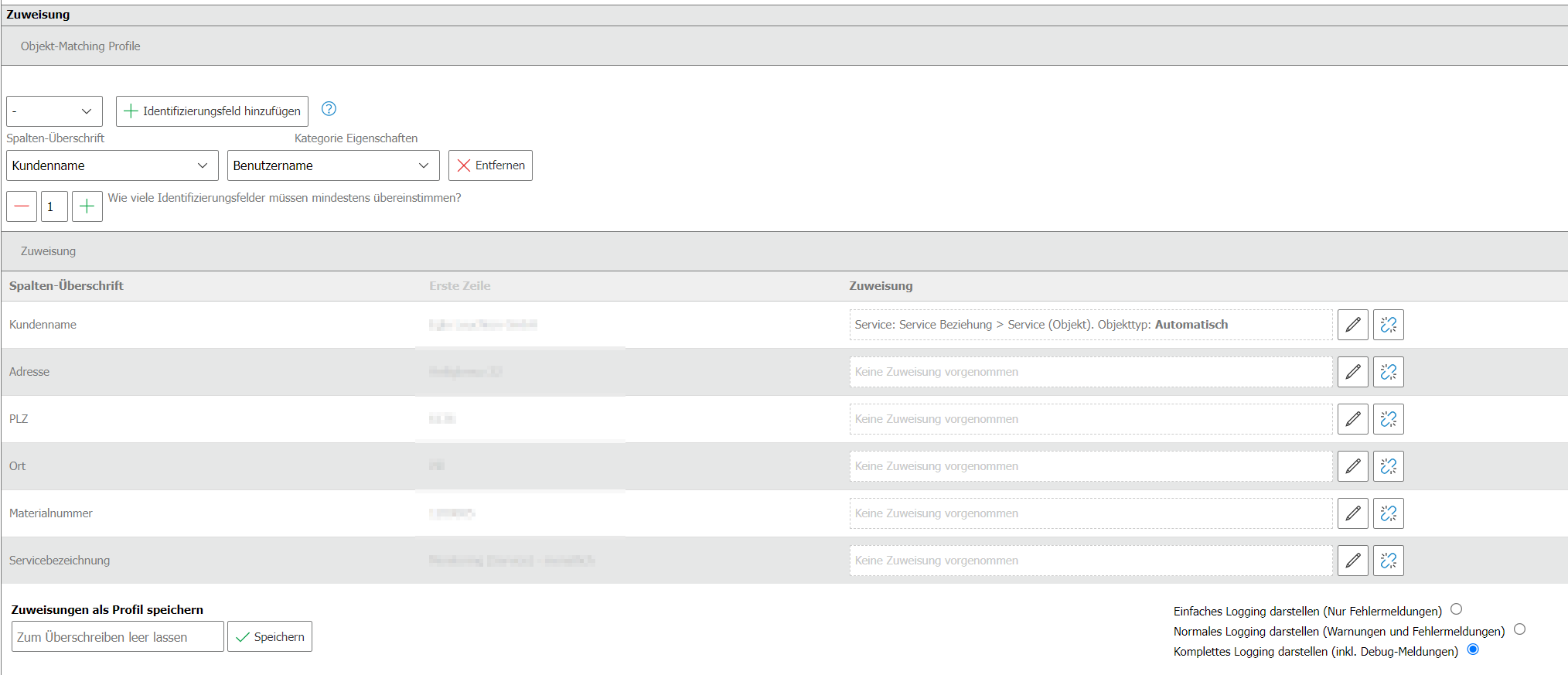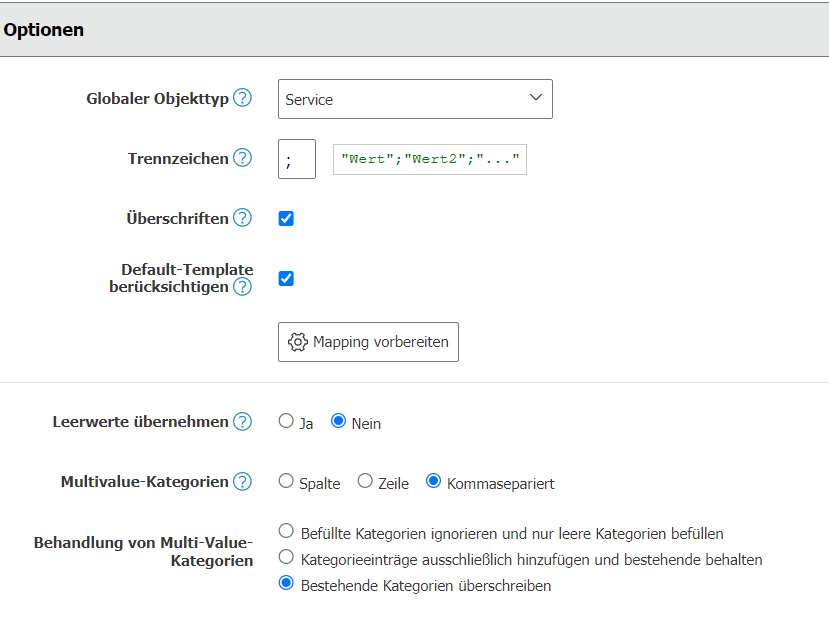 Die Fehlermeldung ist folgende:
CSV Import Log
Information: Multivalue mode: multivalue_comma
Information: Initialize ...
Information: Arranging raw data
Information: Creating data structure
Debug: Calling Helper: csv_helper__object
Information: Starting import.
Debug: Searching for Object by identification keys...
Warnung: No object name was provided for object of type Service - object could not be created.
Kann mir hier bitte jemand weiter helfen?
lg
karl
posted in Allgemein