RE: Eternal "Loading please wait..." on all searches
So, I am going through the IPAM stuff, added a layer-3 network. Now I want to create a layer 2 network, and related the layer 3 network to the layer two VLAN. So, the only option on this is the magnifying glass object, which pulls up a search window.
The behavior shown in the attached screen shot is what I get with any and all searches with i-doit in the last few revisions.
Here is the XHR section, as requested. This is also after letting it sit for a bit, when the screen cap was done. As you can see, it responded quick, but just stayed hanging out with the "loading, please wait". This worked in 1.05, which was the revision I started on.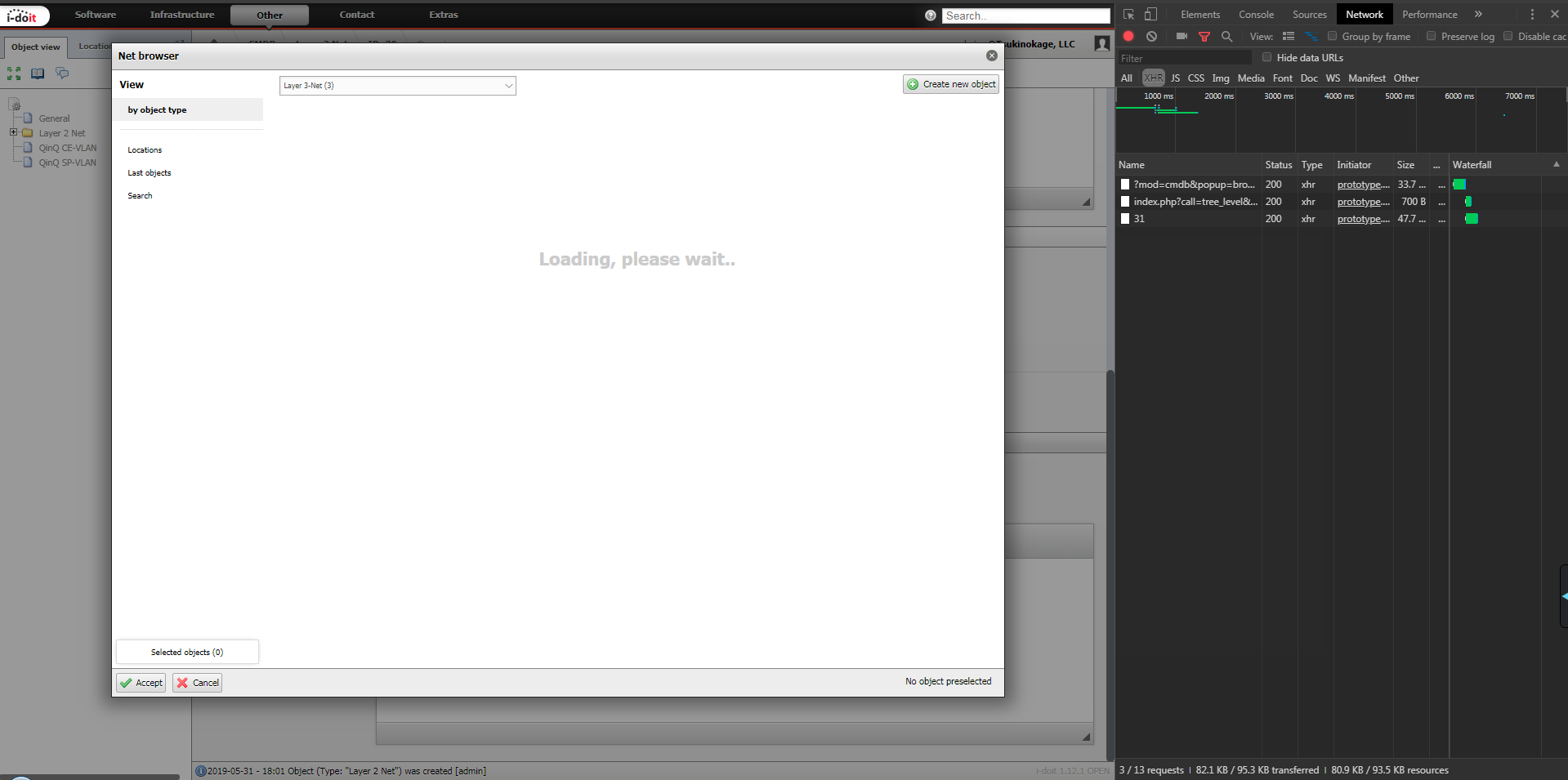 posted in General